Feature-packed, forward-thinking innovation
Get the power, versatility and control you need with the latest additions to the innovation portfolio from Gavita + Titan
A unified grow room
The innovation project from Gavita + Titan
The innovation project from Gavita+Titan was founded on a simple principle- Unify grow room data and tech to help growers elevate every grow cycle. What better way to do that than to partner with like-minded pros. That's what led us to growing environment experts, Titan.
Our combined industry expertise and shared IP allows us to engineer cross-compatible, purpose-built hardware and software. Growers get efficient, accurate data collection, a better understanding of the factors affecting growing environments and a more refined level of control over the outcome.
Learn more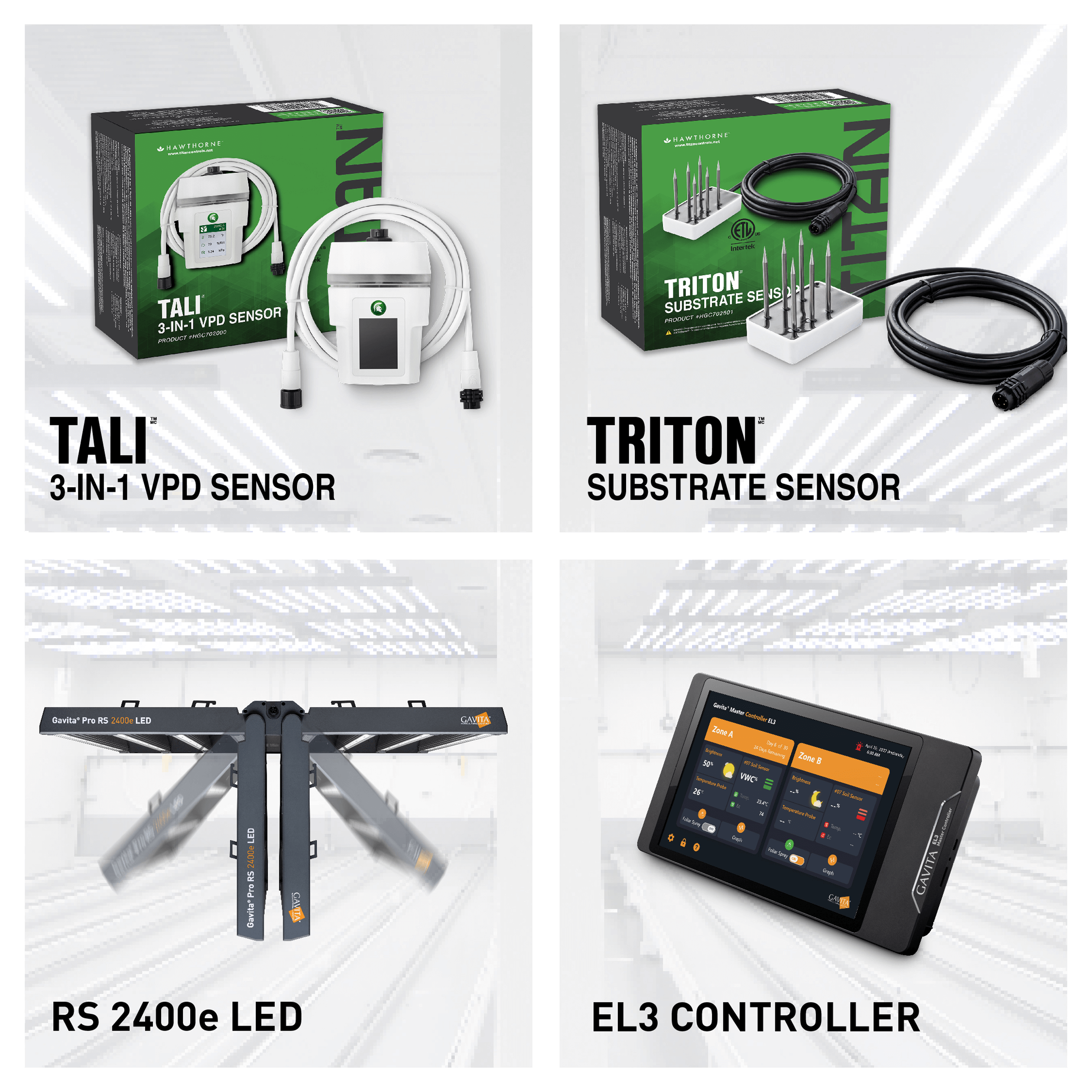 Unify power, data and control under the bright lights of innovation.
The latest innovations from Gavita + Titan
Schedule a free consultation
Contact us today to see how the the Gavita + Titan Innovation Project can elevate your grow.