The next gen:
Master Controller EL3
Advanced light control for the modern grower on one simple touchscreen.
Intuitive, programmable lighting control for optimized crop light management from seed to bloom.
GROWER TESTIMONIALS

"The ease and functionality of the EL3 is a GAME CHANGER! Individual light control, touch screen, easy to navigate, plus a whole new set of options to help you navigate your lighting program! Gavita is leading the industry into the future!"

@KushAlleyCultivation

"I trust the people I've worked with and I've been successful with. I've had very big success with the Gavita lights."

Sean Oganesyan

STIIIZY & LIIIT Farms
Benefits
Fine-tune your fixtures' settings and achieve greater control across your indoor gardens. Automate and perfect lighting cycles from one easy-to-use controller and elevate your grow conditions.
One-Stop Fixture Management
Independent control and optimization to make the most of your compatible fixtures. And now Titan Controllers' new VPD and soil sensors pull performance relevant data from your environment and through the controller as well.
Intuitive Features for Efficient Maintenance
Spray settings dim lights automatically during spray applications to help protect against crop burns. Independent fixture brightness levels allow adjustments to match your crops needs.
Harness the Power of the Sun
Set different lighting cycles for sunrise/sunset to create perfect conditions. Fixture temperature readings provide temperature inside the driver enclosure.
512 Fixtures, One Screen
Central access allows users to switch, dim, and boost 512 lighting fixtures from one touch-screen panel. Fixture power reading offers visibility of power draw on specific fixtures.
Easy to Use
High-quality yield is the result of ideal lighting conditions, the perfect balance of humidity, and the right expertise. Record environmental data to track past and present light and alarm systems. Use data to perfect zone parameters and get the best grow, every time.
Product Features
The Gavita™ EL3 is the next generation in our EL controller series, designed to maximize the performance of your compatible fixtures. An 8-inch touchscreen interface provides a clear and colorful display. With this unit, you can control up to 512 fixtures across two zones, making it possible to customize settings for different rooms or growth phases. The EL3 enables you to set sunrise/sunset dimming, high temperature dimming, and high temperature shut-off for all connected fixtures. Best of all, the EL3 lets you build and program entire schedules for your growing cycles.
1. Simple Control, Advanced Capabilities
The Gavita EL3 Master Controller is engineered to focus on the little adjustments that make a big difference in crop management.
2. 8 Inch Touchscreen
Controlling your fixtures is as easy as a tap on the clear, colorful display.
3. Easy, Intuitive Interface
Simple software with robust programming options. Program with ease using the included instructional overlays.
4. Independent Light Cycles on EL3 Models
Set overlapping cycles. (For example, a 12/12 on channel one and 18/6 on channel two.)
5. Easily Updatable via USB
Download and install new software updates from Gavita and plug the USB stick into the controller for easy updates and continually improving performance.
6. Simple Plug-and-Play Installation
Controller comes with communication cables to connect to compatible Gavita LED fixtures.
7. Compatible with Gavita® e-Series Fixtures
8. Advanced Data-logging
Growers can track and recall past and present light and alarm conditions while focusing on day-to-day facility maintenance. Review history for trend and performance insights.
9. Auto-Shutdown for Crop Protection
Automatically switches-off lights to help prevent crop damage if cooling or ventilation fails.
10. Memory
Non-volatile memory stores user settings in the event of a power outage
Specifications
| | |
| --- | --- |
| Voltage | 100-240 V |
| Current | 3.0 A |
| Frequency | 50/60 Hz |
| Model No. | HGC906174 |
| Control Output | 0-10V and digital |
| Third-Party Control Input | 0-11.5 V |
| Conforms to ANSI/UL STD | 61010-1 |
This device complies with Part 18 of the FCC Rules.
Firmware Updates
Download EL3 controller firmware updates here.
Download the file to the USB provided with the controller, then use the USB to upload the file to EL3.
Get Notified of Updates
Sign up to receive updates when new firmware updates are available to download.
By providing your email address, you are agreeing to receive email communications related to firmware updates to the Gavita EL3 Controller. You will not be signed up to receive marketing emails. See our Privacy Notice for what information we collect and your rights.
How We Do Business
Providing expert lighting guidance and building incredible lighting products is what we love to do. When you partner with us, you're partnering with people who know today's day-to-day practice and challenges the horticultural industry aces face. You can also find available products at a retailer near you.
1. Consultation
and Customization
Gavita's staff of helpful lighting experts are equipped to identify potential problems and build the best solutions for horticultural facilities of any size.
2. Delivery
and Installation
All fixtures and lighting products are assembled, packaged, and shipped from our headquarters in Aalsmeer, the Netherlands. Gavita products are packaged to perfection and arrive with everything you need to light one up.
3. Maintenance
and Optimization
Signing a service agreement with Gavita guarantees fixture quality updates and replacement warnings so products can continue to perform optimally.
I've had issues with high-powered lights frying my crops. What sets the Gavita EL3 Master Controller apart from other crop management options?
The Gavita EL3 Master Controller takes all the worries out of managing light output. Program sunset and sunrise options and dim lights remotely during spraying to prevent crop burn.
The warehouse we grow product in has very harsh conditions. Does the Gavita EL3 Master Controller stand up to the test?
Tested to operate in 90% humidity, The Gavita EL3 Master Controller is tough enough to withstand temperatures over 50 degrees Celsius.
Will I need multiple EL3 units to power my entire growing facility?
The Gavita EL3 Master Controller has the capacity to control 512 lighting fixtures in two distinct zones. Depending on the size of your facility, multiple EL3 units may be needed to cover all lighting fixtures.
My facility grows different crops with specific lighting requirements. How can the EL3 Master Controller help my crops?
Measure temperature, adjust brightness, and manage spray schedules for both distinct zones on one screen. With 256 lighting units per zone, the Master Controller panel makes it simple to program and schedule facility lighting combinations.
I don't need an extra piece of hardware to worry about. How would The Gavita EL3 Master Controller actually improve daily operations at my growing facility?
The Gavita EL3 Master Controller is an extra line of defense in crop management for busy facility managers. Protect against crop failure with built-in alarms to alert when the temperature suddenly drops, lamps become disconnected, and human errors occur.
If I have a problem with my EL3 controller, will you actually make it easy to get service?
Yes. In the unlikely event that you're experiencing a problem, you don't need another pain dealing with unhelpful support. We have fast and efficient RMA processes, and after 35 years of leading the lighting industry, you can rely on us to be here to honor the warranty and support needs today and into the future.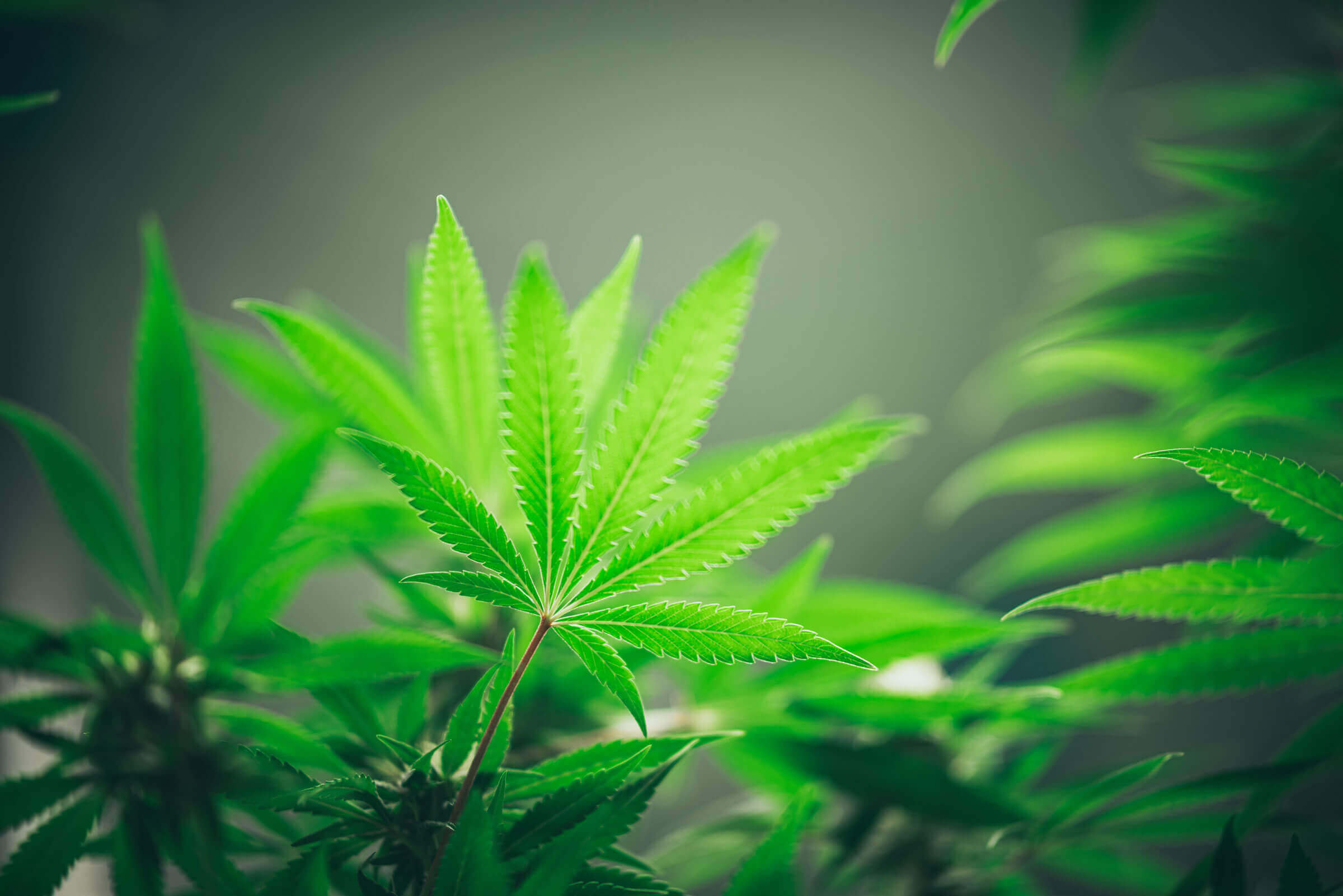 Growing Cannabis in High Light Intensity to Maximize Bud Yield
---
How to determine optimum light levels to maximize bud yield when growing indoors.